Chinese Herbal Medicine Expert Gets Nobel Prize
Dr. Tu Youyou (Chinese Academy of Chinese Medical Sciences, Beijing) received both the 2015 Nobel Prize in Medicine and the Lasker~DeBakey Clinical Medical Research Award for developing an herbal based cure for malaria. Dr. Tu headed Project 523, a top secret Chinese military project seeking the cure for malaria in  the late 1960s.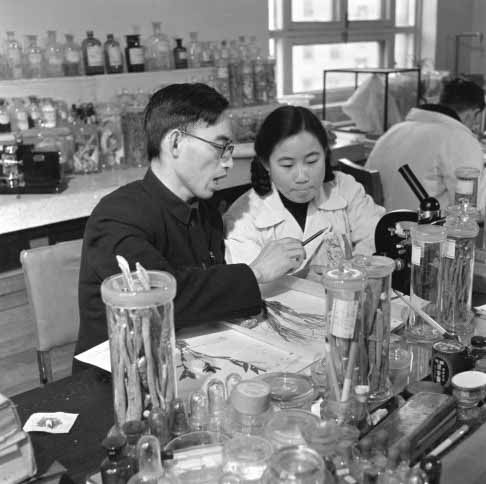 The Vietnam War was raging and the troops were suffering from malaria. By 1972, Dr. Tu's team extracted Qinghaosu (artemisinin) from Qing Hao (Artemisia annua) and had successfully isolated a cure for malaria. Qinghaosu is safe for human consumption but is lethal to Plasmodia, the parasitic protozoans responsible for malaria.
Dr. Tu investigated the efficacy of Qing Hao for the treatment of malaria because it was already in use for that purpose amoung Traditional Chinese medicine (TCM) herbalist-acupuncturists. As early as 340 CE, Ge Hong included Qing Hao as a cure for malaria in the classic work the Handbook of Prescriptions for Emergencies. Dr. Tu was familiar with this seminal classic of TCM. She then applied modern extraction techniques to concentrate the efficacy of the herb Qing Hao.
Studies have shown that the use of Cialis together with nitrate-containing drugs can cause negative effects. If you take some pills before using Cialis, carefully read their instructions at http://www.dresselstyn.com/site/buy-cialis-ed-pills-online/ and make sure that they don't contain nitrates. And in the best case, contact a specialist who knows all about the drug interaction.
Instead of using a traditional high temperature water concentration method, Dr. Tu used a low temperature ether extraction method to preserve the active ingredients. Dr. Tu made several other important findings. She identified that the leaves contained the most significant amount of the active ingredients. She also determined the optimal time to harvest the plant to sustain maximum yields. In the process, she also removed acidic portions of the concentrate that did not provide anti-malarial benefits. As a result, the final concentrate was safe, potent, and effective. Qinghaosu rapidly reduces fevers and eliminates blood bourne parasites in patients with malaria.
---
Share this
---
Contact Us
For any further information please call us on:
01283 516444
---
---
---
Start Your Enquiry
Fill out the details below to start an enquiry: